Current topics: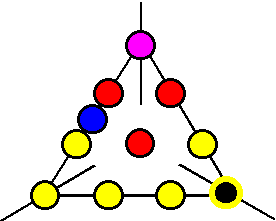 "Neutrinos go through you, through this planet, through suns -- and there are trillions of them. Isn't science great?"
"You know the radius of a circle from which a star is made. The math guy should now tell me the distance between the points of the star."
"OK, symmetries are pretty."
"Politicians talk about everything and then they can talk about science."
"The photon pings the electron and the electron just flies off."
"The eye can be used constuctively and or destructively."
"When I use my computer to calculate the force, my computer doesn't move."
"What?"
"Use your head."
"Electron is a particle and so it cannot split going through two slits."
"Light exerts pressure." Not in nature but by a state university professor.
"Can things disappear and appear again, good as they were?
"Witches or Wicca. It's the old wife's tails of beliefs."
Platonic solids can change from one to the next
Stars are presently defined without applications considerations
"Stars are pretty and all that but is there more to constructing them?"
"Make the 5-point hyperstars from interlocking rings."
"Count points on a star and you will always bend your path as you go from one point to the next."
"Sending an eye? Yeah, first class."
"Future time is not linear? Yeah, warp on."
"I don't believe anything posted on April 1."
---
Select another topic from the gold post


HyperFlight home Portal in new window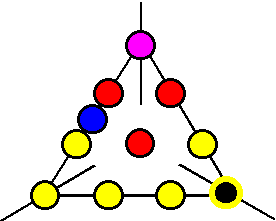 About gravitation: You may follow the main path starting with Concept One, or pick the topics below as the spirit moves you
"Gravitation is about warped space. That's all I know."
Gravitation attracts
"Inertia is a force that resists a change of a body's speed or direction. But when the speed approaches lightspeed the inertia becomes nonlinear because mass increases."
"Get this. If two waves add up to zero, where did the energy go?"
"Smart atom? Neah, atoms can be smashed to pieces."
---
About energy: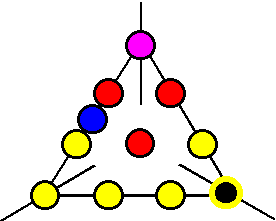 "I love frequencies. Some can even be mysterious."
"Energy comes from heat, light and moving things. Healing energy is for, well, gee, I don't know."
"Electron is like a little bouncing ball. A very little bouncing ball."
"Virtual numbers are imaginary numbers. Curious, but that's about it."
"Pentacle is for witches."
"Circles are easy."